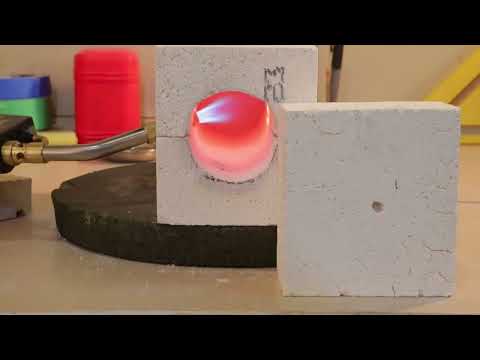 In this video I build a diy mini forge following the examples provided by both
Red Beard Ops: https://www.youtube.com/watch?v=nk7vu2RYxvI&t=1243s
Outdoors55: https://www.youtube.com/watch?v=ifTIuNt3aNY
This diy forge is going to be used specifically as a knifemaking forge. I have heat treated knives with just a blow torch and a camping stove before but found it difficult to get a good result every time.
This mini forge build solves that problem while also being a simple, cheap, and very hot knife makers forge. It is just big enough for knives around 2-5 inches, possibly 6 if you push it. This is a perfect range however for the majority of knifemaking tasks.
I Hope you enjoy this very easy, cheap diy forge build. It was a lot of fun to build, works great, and didn't cost much!
Cheers Dave,
bcbushcrafting@gmail.com
#knifemaking #knifemaker
————————————————————————————————-
BC Bushcraft, BCBushcraft, Bushcraft BC, Canadian Bushcraft, Bushcraft Canada, Canadian Bushcraft Channels, Bushcraft, Bush craft, Woodcraft, Wood craft, Survival, Solo overnight, Solo overnights, Wildcamp, Wild camp, Solo Survival, Primitive skills, DIY, Scout survival, Fishing, Knives, Bushcraft knives, Axes, Bushcraft axes, Fire, Bushcraft Skills, Survival skills, Bushcraft kit, Bushcraft gear, Gear, Gear reviews, Shelter, Edc, Prepping, Peparedness, Preps, Hiking, Bushcraft Video, Bushcraft Videos, Crafts, Woodworking, Wood working, Knife making, Leather, Leather craft, Camping, Backpacking, Ultra light, Natural, Natural Tinder, Belt kit, DIYS, Canada, B.C. Bushcraft, B.C. Canada, BC Canada.