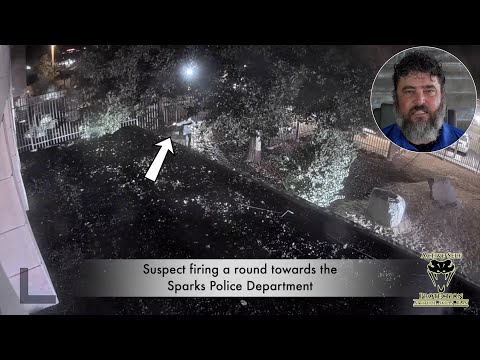 Please thank Black Arch Holsters for sponsoring today's video of Emotionally Disturbed Man Fires At Officers! For a hybrid-style 3/4 kydex, that meets the standards of an acceptable holster but has a soft backer, try the Black Arch Protos (it's the only hybrid-like holster I recommend): http://get-asp.com/protos
Sign up for the ASP Unlimited App here: https://watch.activeselfprotection.com/?code=extra25
Badge Cams are ad free and released early on the app!
News story: https://get-asp.com/3vf7
Raw video: https://www.youtube.com/watch?v=ODWhrDMHNcY
Please use these links if you are in need of support:

https://www.mentalhealth.gov/get-help…
ASP Sponsors and Recommended Products: https://activeselfprotection.com/recommended-products-and-sponsors/
Copyright Disclaimer. Under Section 107 of the Copyright Act 1976, allowance is made for "fair use" for purposes such as criticism, comment, news reporting, teaching, scholarship, and research. Fair use is a use permitted by copyright statute that might otherwise be infringing. Non-profit, educational or personal use tips the balance in favor of fair use.