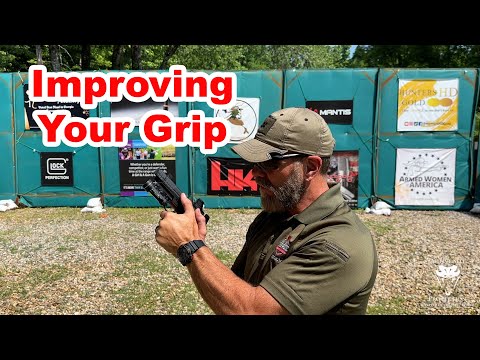 Please thank Backstreet Surveillance for bringing us today's video of How Is Your Grip! When you want a professional-grade system with ultra HD coverage, remote viewing capabilities, professional free designs purpose built for your surveillance needs, and industry-leading customer service check them out at https://get-asp.com/backstreet and thank them for sponsoring today's video.
Don't forget to subscribe to the main channel for daily narrated lessons of real defensive encounters: http://www.youtube.com/activeselfprotection
Our Facebook page has TONS of good info for self-defenders: http://www.facebook.com/activeselfprotection
If you value what we do at ASP, would you consider becoming an ASP Patron Member to support the work it takes to make the ASP Extra videos like How Is Your Grip? https://get-asp.com/patron or https://get-asp.com/patron-annual gives the details and benefits.
Attitude. Skills. Plan.