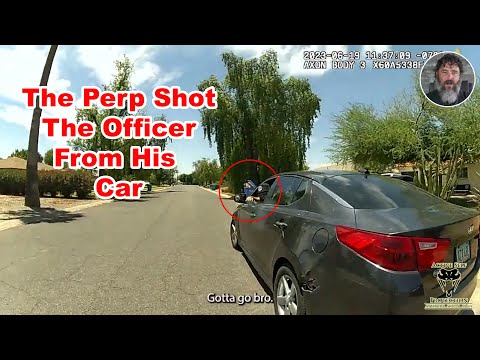 Please thank Magtech for bringing us today's video of Officer Badly Shot During Routine Traffic Stop! Check them out at https://get-asp.com/magtech; also, go drop a like on their FB page at https://www.facebook.com/MagtechAmmo/
News Stories:
https://www.azdps.gov/news/ims/96
https://get-asp.com/8fhj
Raw Videos:

We are celebrating 3 MILLION SUBSCRIBERS!! Sign up at the link below for a chance to win various prizes from our wonderful sponsors: https://get-asp.com/mx6e
Do you want to see John shave off all his hair or do you think he should keep growing it out? Help fund Swat Ministries and choose to cut it or keep it by donating here today!
ASP Sponsors and Recommended Products: https://activeselfprotection.com/recommended-products-and-sponsors/
Sign up for the ASP Unlimited App to watch Officer Badly Shot During Routine Traffic Stop without ads, a free 7-day trial, and get SO much more here: https://watch.activeselfprotection.com Then download it on your devices and sign in.
Copyright Disclaimer. Under Section 107 of the Copyright Act 1976, allowance is made for "fair use" for purposes such as criticism, comment, news reporting, teaching, scholarship, and research. Fair use is a use permitted by copyright statute that might otherwise be infringing. Non-profit, educational or personal use tips the balance in favor of fair use.
Attitude. Skills. Plan.