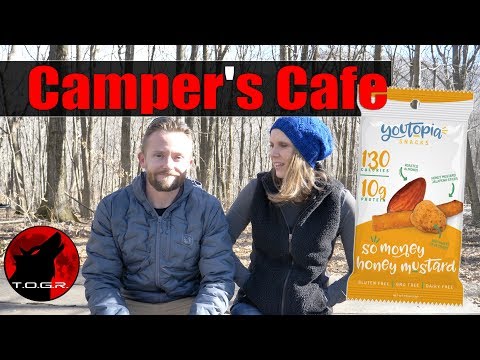 This channel is Agenda Free and is fully supported by the viewers.
Support TOGR with Patreon : https://www.patreon.com/TOGR
Instagram : https://www.instagram.com/theoutdoorgearreview/
Camper's Cafe has returned with a new episode, this time featuring a number of Youtopia Snacks! Will they blow us away or leave us disappointed?
Find Out Now!
Link : https://www.youtopiasnacks.com
..
Check out our web site for more information concerning everything seen on our Channel including reviews, insight into what is coming up and a chance to vote and influence our upcoming overnight adventures.
http://www.theoutdoorgearreview.com/
…
Come Join Us on Facebook and Twitter:
Facebook: https://www.facebook.com/pages/The-Outdoor-Gear-Review/281509538652229
Twitter: https://twitter.com/OutdoorGearRev
…..